Are you looking for a delicious and nutritious meal that requires no cooking? Look no further! Our no cooking vegetarian meals are perfect for a busy lifestyle. From zucchini pasta with avocado pesto to raw kale salad with lemon Tahini dressing, these meals are packed with flavor and nutrition.
Plus, they require no heating or cooking, making them a quick and easy option for lunch or dinner. So ditch the stove and try one of our no cooking vegetarian meals today! Your taste buds and body will thank you.
11 No Cooking Vegetarian Meals
Here are 11 no cooking vegetarian meals to try even hot summer days:
Vegetable With Ginger Lime Peanut Sauce
To prepare this healthy snack, thinly slice vegetables such as bell peppers, carrots, cucumbers, and red cabbage. Top with a ginger lime peanut sauce made from blending peanuts or crunchy almonds, lime juice, ginger, garlic, and tamari.
Cucumber Chickpea Salad
Mix cucumber slices with chickpeas, diced red onion, cherry tomatoes, and a lemon vinaigrette dressing. Top with fresh herbs such as parsley or mint for added flavor. Then enjoy this healthy meal.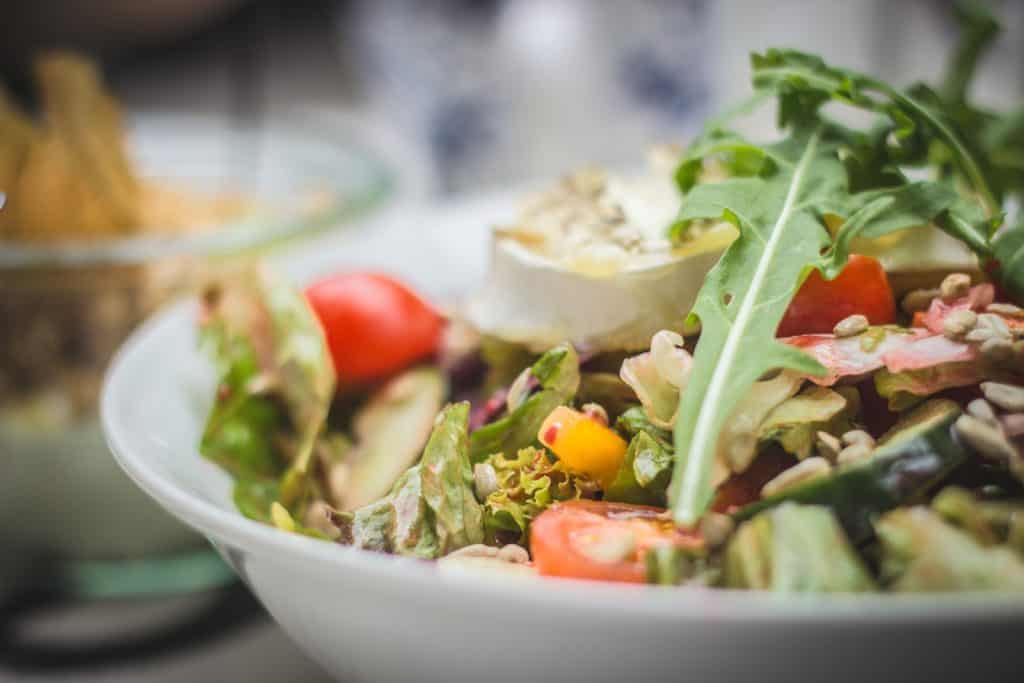 Avocado Toast
This simple yet satisfying meal can be made by topping whole grain toast with mashed avocado and your choice of toppings such as sliced tomato, sprouts, and a sprinkle of red pepper flakes. You can also use pita bread if you like.
Zucchini Noodles With Avocado Pesto
Make zucchini noodles using a spiralizer or julienne peeler, and top with a homemade avocado pesto made from blending avocados, basil, garlic, pine nuts, olive oil, and lemon juice.
Eggplant Roll-Ups
Slice an eggplant and spread with hummus, then top with sliced tomatoes, red onion, and greens such as spinach or arugula. Roll up and enjoy as a protein-packed snack or light lunch.
Veggie Sandwich
Load a whole grain wrap, summer rolls or sandwich bread with sliced cucumber, bell peppers, avocado, sprouts, and your choice of creamy spread such as hummus or vegan cream cheese.
Raw Kale Salad
Massage raw kale with lemon juice and olive oil, then top with diced vegetables such as tomatoes, cucumber, and red onion. Add chickpeas for added protein and a lemon tahini dressing for flavor.
Celery Sticks With Nut Butter
Spread nut butter, such as peanut or almond, onto celery sticks for a quick and easy snack. Complete meal with raisins or sliced fruit for added sweetness.
Incredibly Hearty Creamy Avocado Pasta
Mix mashed avocado with garlic, lemon juice, and red pepper flakes to make a creamy sauce for whole grain pasta. Top with diced tomatoes and fresh basil for added flavor.
Fruit And Nut Plate
Satisfy your sweet tooth with a plate of sliced fruit such as apples, strawberries, and grapes, paired with a handful of nuts and seeds for added protein and healthy fats.
White Bean Salad
Mix canned white beans with diced vegetables such as tomatoes, bell peppers, red onion, and cucumber. Top with a lemon vinaigrette dressing and fresh herbs for added flavor. Enjoy as a light lunch or side dish.
Why Opt For No Cooking Vegetarian Meals
Not only are no cooking vegetarian meals quick and easy to prepare, but they also preserve the nutrients in the ingredients. Raw or lightly cooked fruits and vegetables have higher levels of vitamins and minerals compared to fully cooked options. Plus, no cooking saves time and energy, making it a great choice for busy lifestyles. So next time you need a meal in a pinch, try one of these no cooking vegetarian options for a nutritious and delicious meal.
Final Thoughts On No Cooking Vegetarian Meals
No cooking vegetarian meals are a great option for busy days or hot summer nights if you are practicing a healthy lifestyle . No cook vegetarian meals require minimal preparation and can be just as tasty and satisfying as cooked meals. So next time you're looking for a quick and easy no cook dinner, try one of these no cooking vegetarian options! Your taste buds (and body) will thank you.