Are Funyuns vegan? This is a question that many people are asking lately. Funyuns are a popular snack food, and many people who follow a vegan lifestyle are wondering if they can eat them.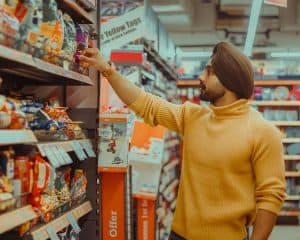 Are Funyuns Vegan?
While the Original and Flamin' Hot Funyuns flavors are not vegan due to their milk ingredients, don't despair! There are some excellent vegan alternatives to these popular snacks. Keep reading for a full list of Funyuns ingredients and suggestions for delicious vegan replacements.
The original Funyuns are made with the following ingredients: Enriched Corn Meal, Vegetable Oil, Salt, Corn Starch, Sugar, Corn Flour, Buttermilk Powder Maltodextrin, Onion Powder,, Monosodium Glutamate Hydrolyzed, Garlic Powder Natural Flavors, and Gum Arabic. Contains Milk .
Since the original Funyuns have buttermilk powder in them, they are not appropriate for vegans.
The ingredients in Flamin' Hot Funyuns are: Enriched Corn Meal (Corn Meal, Ferrous Sulfate, Niacin, Thiamin Mononitrate, Riboflavin, And Folic Acid), Corn And/Or Soybean Oil, Salt, Corn StarchButtermilkSugarCorn FlourMonosodium GlutamateAutolyzed Yeast ExtractSunflower OilCheddar Cheese (milk, cheese cultures), Hydrolyzed Corn Gluten, Artificial Color (Red 40 Lake, Yellow 6 Lake), Citric Acid, Whey, Onion Powder, Corn Syrup Solids, Lactose, Garlic Powder, Natural And Artificial Flavor, Corn Maltodextrin, Nonfat Milk, Sodium Caseinate, Disodium Phosphate, Sodium Diacetate, Extractive of Onion, And Gum Arabic. Contains Milk Ingredients.
As the Flamin' Hot Funyuns' main ingredients are buttermilk and Cheddar Cheese, they, unfortunately, are not vegan.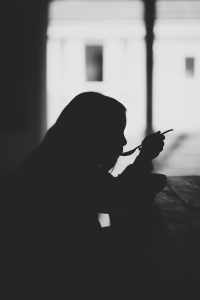 Are Funyuns Vegan? – What Are Funyuns?
Funyuns are a popular snack food made of flavored and crispy fried cornmeal. While some people may enjoy the original and Flamin' Hot Funyuns flavors, they unfortunately contain milk ingredients that make them not suitable for vegans. However, there are many delicious and vegan-friendly alternatives to Funyuns that you can try instead, such as baked kale chips, roasted chickpeas, or homemade oven-baked corn tortilla chips. Whether you are looking for a crunchy snack to satisfy your cravings or just want a healthier alternative to traditional potato chips, these vegan-friendly snacks are sure to hit the spot!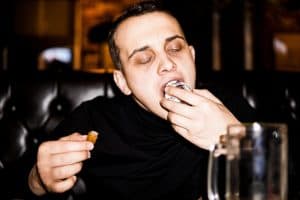 Are Funyuns Vegan? – Vegan Funyuns Alternatives
Peta has said it themselves – if you're in need of a substitution for Funyuns that will do the job just as well, then Wise's Onion Rings are your solution!
Vegan-friendly Hot Potato Crisps snacks are surprisingly hard to come by since most contain milk or cheese derivatives. However, Munchos Flamin'Hot Potato Crisps offer a fantastic vegan solution for anyone craving that heat! Peta has ranked these crispy chips as one of the best tasting and healthiest options in the market.
The ingredients in Wise's Onion Rings are as follows: Modified Corn Starch, Tapioca Starch, Vegetable Oil (Which contains one or more of the following oils: Corn, Cottonseed, Soybean or Sunflower oil), Onion Powder, Potato Flour , Salt , Sugar , Torula Yeast Proteins that have been Hydrolyzed Brewer's yeast proteins and Monosodium Glutamate (a flavor enhancer) Garlic powder  Paprika Extractive Spice Flavorings Natural color including Yellow No. 5 Dye.), Yellow Number 6 Dye Red number 3 Blue Number 1.
Final Thoughts – Are Funyuns Vegan?
If you're looking for a delicious and satisfying vegan treat to enjoy while munching in front of the TV or sharing with friends, then be sure to check out Wise's Onion Rings and Munchos Flamin' Hot Potato Crisps. With their similar flavors, oniony goodness, and crunchy textures, these snacks are just as addictive as Funyuns – without the dairy derivatives. So the next time you're craving Funyuns, head to your nearest health food store and stock up on some of these tasty vegan alternatives!
Related articles…