Soups have always been an integral part of a healthy diet, offering a wide variety of flavors and textures to our palates. One such unique flavor that has gained popularity in soup cuisine is lemon. The tangy and refreshing taste of lemon juice adds a new dimension to soups, taking them from ordinary to extraordinary. In this blog post, we will explore the world of soups with lemon, focusing on the delightful lemon coriander soup. This healthy filling soup recipe is not only delicious but also packed with vitamin C rich ingredients to boost your immune system.
Health Benefits of Lemon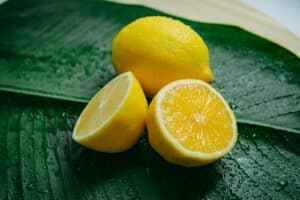 Lemon juice is known for its high vitamin C content, which plays a crucial role in supporting our immune system. It also aids in maintaining good digestive health, thanks to its antioxidant properties. Lemon has been associated with potential weight loss benefits as well, making it a great addition to any healthy diet. Incorporating lemon into soups not only enhances the taste but also provides these health benefits.
Popular Lemon-Based Soups
Lemon Chicken Orzo Soup, Greek Lemon Rice Soup (Avgolemono), Lemon Lentil Soup, and Lemon Artichoke Soup are some popular lemon-based soups. Each of these soups has a unique flavor profile, thanks to the addition of lemon juice. These soups can be enjoyed as a light meal or as a starter, offering a delightful mix of tangy and spicy taste.
Lemon Coriander Soup Recipe
One of the most popular soups with lemon is the lemon coriander soup. This healthy soup is a perfect blend of tangy lemon juice and fragrant coriander leaves, making it a refreshing combination that is hard to resist. Here is a simple lemon coriander soup recipe that you can try at home:
Ingredients
– 1 tablespoon vegetable oil
– 1/4 cup finely chopped green onions
– 1/4 cup finely chopped carrots
– 2 green chillies, finely chopped
– 2 tablespoons finely chopped garlic
– 1/4 cup finely chopped coriander stems
– 4 cups vegetable stock (homemade vegetable stock preferred)
– 1/4 cup finely chopped coriander leaves
– 2 tablespoons corn flour (corn starch) mixed with 1/4 cup water
– 1/4 cup lemon juice
– Salt and black pepper to taste
Instructions
1. Heat oil in a deep non-stick pan over medium heat. Add green onions, carrots, green chillies, and garlic. Sauté for 2-3 minutes until the vegetables soften.
2. Add coriander stems and vegetable stock (veggie stock) to the pan. Bring the soup to a rolling boil, then reduce the heat to medium-low and let it simmer for 10 minutes.
3. In a small mixing bowl, prepare the cornflour slurry by mixing corn flour with water. Make sure there are no lumps.
4. Slowly pour the cornflour water mixture into the simmering soup, stirring continuously. This will help thicken the soup to a slightly thick consistency.
5. Add lemon juice, salt, and black pepper to the soup mixture. Mix well and let the soup simmer for another 5 minutes.
6. Remove the soup from heat and stir in the fresh coriander leaves. Serve lemon coriander soup immediately, garnished with more coriander leaves and lemon wedges, if desired.
This lemon coriander soup recipe can be easily adapted to an Instant Pot or slow cooker, making it a versatile and convenient option for a healthy meal.
Tips for Incorporating Lemon into Other Soups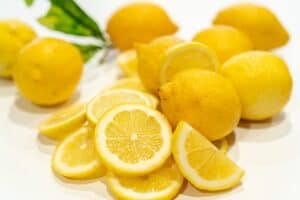 Adding lemon zest or lime juice to your soup recipes can enhance the flavor and provide a refreshing twist. To balance the tanginess of lemon, pair it with other spices and herbs, such as ginger, cumin, or cilantro. Be mindful of the amount of lemon juice you add and the timing. Too much lemon can overpower the other flavors, and adding it too early in the cooking process can cause it to lose its potency. It's best to add lemon juice towards the end of cooking, just before serving.
Creative Ways to Garnish Lemon-Based Soups
Garnishing lemon-based soups with lemon wedges or slices not only adds visual appeal but also allows each individual to adjust the level of tanginess to their preference. Fresh herbs like dill, parsley, or cilantro can also elevate the flavor and presentation of the soup. For a more filling meal, consider adding crumbled feta cheese or croutons as a garnish.
Pairing Lemon Soups with Other Dishes
Lemon soups can be enjoyed as a light meal or paired with other dishes for a more filling experience. Consider serving lemon coriander soup with a fresh salad, grain-based salads, or crusty bread. Simple protein options like grilled chicken or fish also make great accompaniments to lemon-based soups.
Conclusion:
Soups with Lemon
Soups with lemon, especially the tangy and spicy lemon coriander soup, are a delicious and healthy way to enjoy the many benefits of lemon juice. So why not give this lemon coriander soup recipe a try and experience the refreshing combination of flavors for yourself? Don't forget to share your favorite lemon soup recipes or experiences with us, and let's continue to explore the world of soups with lemon together.
Other suggested articles: