Bean soup is a classic comfort food that is hearty, healthy, and absolutely delicious. Whether you're a vegetarian or you eat meat, bean soup is a great option for a filling and nutritious meal. One way to take your bean soup to the next level is by using spices. Spices can add depth and complexity to the flavor profile of the soup, and they can also provide a range of health benefits. In this blog post, we'll provide a beginner's guide to using spices for bean soup.
Why Use Spices in Bean Soup?
Spices have been used in cooking for thousands of years, and for good reason. Spices not only add flavor to food, but they also provide a range of health benefits. Some spices, such as turmeric, have anti-inflammatory properties, while others, like cumin, are rich in antioxidants. Using spices in bean soup can help to elevate the flavor profile of the soup, and it can also add nutritional value.
Common Spices Used in Bean Soup
There are a number of spices that are commonly used in bean soup, including: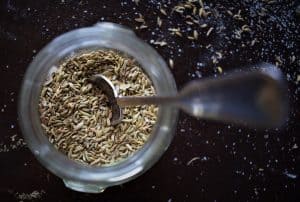 Cumin
Smoked paprika
Cayenne pepper
Chili powder
Bay leaves
Each of these spices adds a unique flavor profile to the soup. Cumin provides a warm, earthy flavor, while smoked paprika adds a smoky depth to the soup. Cayenne pepper and chili powder add a spicy kick, while bay leaves provide a subtle herbal flavor.
How to Use Spices in Bean Soup
There are a few ways to use spices in bean soup. One option is to add the spices directly to the soup pot during cooking. This allows the flavors to meld together and infuse the soup with rich flavor. Another option is to season the beans before cooking by adding the spices to the water or vegetable broth used to cook the beans. This can help to infuse the beans with flavor before they are added to the soup.
Creating Spice Blends for Bean Soup
Another way to use spices in bean soup is to create spice blends. This involves combining a variety of spices to create a unique flavor profile that complements the soup. Some popular spice blends for bean soup include:
Italian seasoning blend (oregano, basil, thyme)
Southwest seasoning blend (cumin, chili powder, smoked paprika)
Moroccan seasoning blend (cumin, coriander, cinnamon, paprika)
Adjusting Spice Levels
When using spices in bean soup, it's important to keep in mind that different people have different taste preferences. Some people may prefer a spicier soup, while others may prefer a milder flavor. It's important to taste the soup as it cooks and adjust the amount of spice accordingly.
Storing and Preserving Spices for Bean Soup
Spices can lose their flavor over time, so it's important to store them properly to ensure their freshness and potency. Spices should be stored in an airtight container in a cool, dry place away from direct sunlight. Leftover spice blends can also be stored in an airtight container for future use.
15 Bean Soup Recipe with Spices
Now that we've covered the basics of using spices in bean soup, let's take a look at a delicious vegetarian 15 bean soup recipe that incorporates a range of spices.
Ingredients: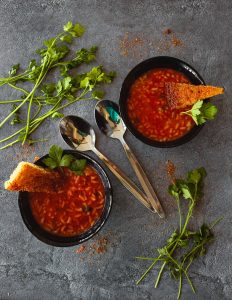 1 bag of 15 bean soup mix, rinsed and drained
8 cups of vegetable broth
1 can of fire-roasted tomatoes
1 yellow onion, diced
3 cloves of garlic, minced
2 bay leaves
1 teaspoon of smoked paprika
1 teaspoon of cumin
1 teaspoon of chili powder
1 teaspoon of dried thyme
1 teaspoon of salt
1/2 teaspoon of black pepper
1 tablespoon of olive oil
1 tablespoon of apple cider vinegar
Juice of 1 lime
Fresh parsley for garnish
Instructions:
Soak the beans overnight in water to help soften them and reduce cooking time. Drain the beans and rinse them before using them in the soup.
Heat the olive oil in a large soup pot or Dutch oven over medium heat. Add the onion and garlic and sauté until softened, stirring occasionally.
Add the smoked paprika, cumin, chili powder, and dried thyme to the pot and stir until fragrant, about 1 minute.
Add the vegetable broth, fire-roasted tomatoes, bay leaves, and soaked beans to the pot. Stir to combine.
Bring the soup to a simmer over medium-high heat. Reduce the heat to low and cover the pot with a lid. Let the soup simmer for about 1 hour, stirring occasionally.
After 1 hour, remove the bay leaves from the soup. Add the salt, black pepper, apple cider vinegar, and lime or lemon juice to the pot. Stir to combine.
Let the soup simmer for another 30 minutes, or until the beans are tender and the soup is flavorful.
Garnish the soup with fresh parsley and serve with crusty bread.
This vegetarian bean soup recipe is an easy and flavorful way to enjoy the benefits of beans. The spices add a delicious depth of flavor that makes this soup truly special. Feel free to adjust the spices according to your taste preferences!
Tips for Making Delicious and Healthy Bean Soup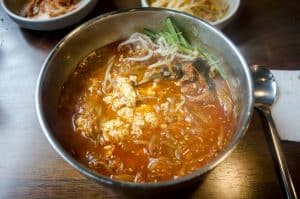 Use high-quality ingredients, including fresh vegetables and spices.
If using canned beans, be sure to drain and rinse them before using them in the soup.
Soaking beans overnight can help to reduce cooking time and make them easier to digest.
If using an instant pot or slow cooker, adjust the cooking time and method accordingly.
Adjust the seasoning levels to suit your taste preferences.
Leftover soup can be stored in an airtight container in the refrigerator for up to 4 days, or in the freezer for up to 3 months.
Final Thoughts: A Beginner's Guide to Using Spices for Bean Soup
Using spices in bean soup is a great way to add flavor and nutritional value to this classic comfort food. Whether you're using a pre-made seasoning packet or creating your own spice blend, there are endless possibilities for creating delicious and healthy bean soups. With a little experimentation and a willingness to try new flavor combinations, you can create hearty soups that are perfect for any occasion.
Other suggested articles: